We are producers and creators dedicated to methods of filmmaking that challenge the status quo, both in subject and in process. We believe that filmmakers are only as strong as the community that surrounds them and are committed to finding ways to support a healthier, flourishing, local independent filmmaking community.
NEW WORKS GRANT
---
The New Works Grant is a project-based initiative aimed at supporting underrepresented artists in our community. This year marks the second iteration of this initiative which, with the generous partnership of
Telus Storyhive
, will award 4 peer adjudicated grants of $2500 for Black filmmakers living on the unceded lands known as British Columbia.
Projects can vary from short to feature, from scripted to doc, from experimental to animation. The funds are intended to support artist fees while working on a new project but can be used as seen fit by the artist.
Please see our
Application Guidelines
for more details.
---
2021 Submissions are now closed.

---
Previous recipients and projects are:
2021
Adhel Arop's KATIBA BANAT: THE FIRST GIRLS
Kemi Craig's ONE OF AN INFINATE
Mariam Ingrid Barry's TIANA
Turunesh Mufuruki's COCO MARIJUANA
2020
Edward Madojemu's LIGHTCATCHERS
Omorose Osagie's THE GLASS DOLL
Nifemi Madarikan's DOGFALL
Sideah Alladice's HEAR ME TO SEE ME
---
HUGE THANKS TO THE 2020 NEW WORKS COMMUNITY CONTRIBUTORS:

Ceroma Films, Colin Browne, Common Knowledge Films, JBH Studios, Jean Parsons, Jeremy Cox, Josephine Anderson, Lewis Bennett, Liz Cairns, Matthew Hayashi, Rodeo Queen Pictures, Sara Blake, Savath Pictures, Time Lapse Pictures, Tony Massil, and Violator Films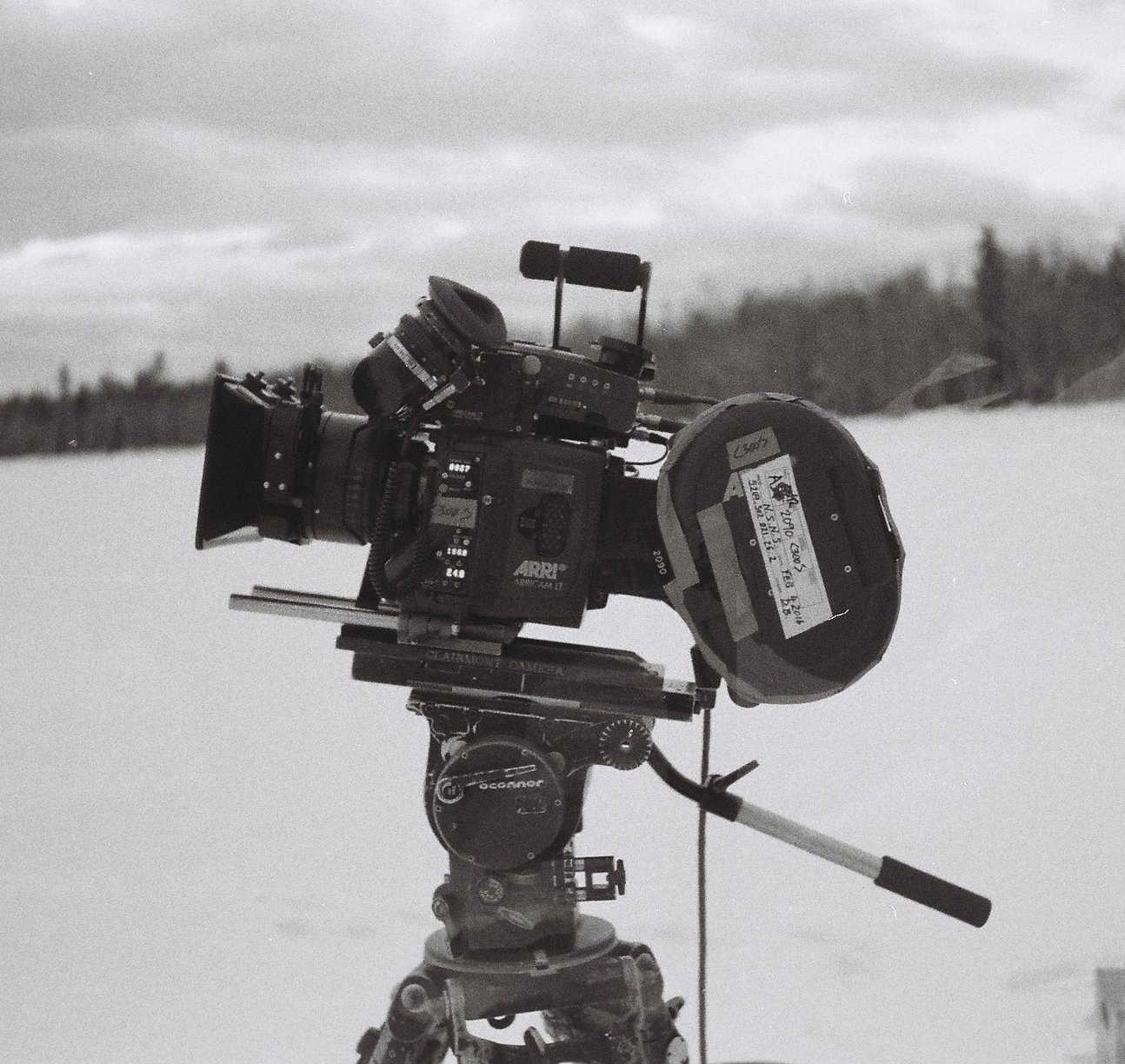 WRITING IS RE-WRITING
---
In an effort to connect with our indie film community in the face of this pandemic, in the fall of 2020, EFF launched a FREE four part online screenwriting workshop for early career artists living on this unceded land known as British Columbia & the Yukon.
This workshop was intended for those with, at minimum, a first draft of a short script who would benefit from feedback from a small group of fellow writers, and mentorship from local screenwriters Kathleen Hepburn and Gorrman Lee. Each participant had the opportunity to workshop their script twice with the group over the course of a two month period and benefited from continuing peer-to-peer support in the months to follow.
MENTOR BIOS ︎︎︎
Gorrman Lee
is a Vancouver based screenwriter and filmmaker. He has worked with the writers and story rooms of: Netflix's The Order, Altered Carbon, & Another Life; SyFy's Van Helsing; and Showcase's Continuum. He is also a fellow of the 2014 Writers Guild of Canada & Bell Media's Diverse Screenwriters Program, a recipient of an MFA in Creative Writing at the University of British Columbia, and a BFA in Filmmaking from Simon Fraser University.
Kathleen Hepburn
is a Vancouver born writer and director whose debut feature, NEVER STEADY, NEVER STILL, which Variety Magazine calls a "stoically broken hearted debut," premiered at the Toronto International Film Festival in 2017 and was awarded Best Canadian Film and Best Director by the Vancouver Film Critics Circle. It went on to be nominated for eight Canadian Screen Academy Awards including best picture and best screenplay. Her sophomore feature, THE BODY REMEMBERS WHEN THE WORLD BROKE OPEN (co-written and co-directed by Elle-Máijá Tailfeathers) premiered at Berlinale in 2019, was awarded the Grand Prix at the Festival du Nouveau Cinema, Honourable Mention for Best Canadian Feature at TIFF '19, the Toronto Film Critics Association Roger's Best Canadian Feature Prize, and, most recently, three Canadian Screen Academy awards including Achievement in Directing and Original Screenplay. She holds an MFA in creative writing from the University of Guelph and is an alumni of the CFC Writing Lab.
---