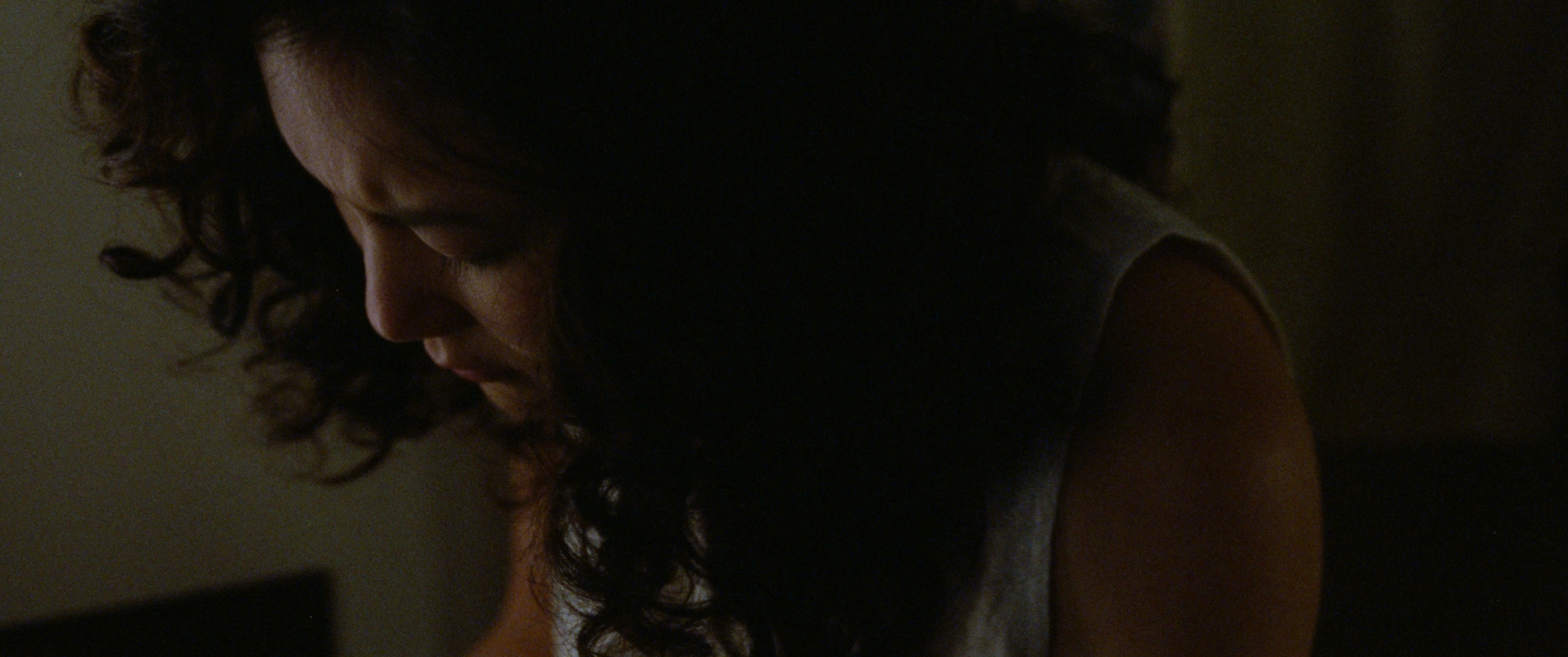 SEAGRASS
[ 2023 . Canada]
---
Synopsis
---
Set a decade in the past, Meredith Hama-Brown's debut feature tells the story of a family on the verge of coming closer together — or drifting further apart.
Judith (Ally Maki) is Japanese Canadian; her husband Steve (Luke Roberts) is white. They're having some problems communicating with each other, so they've found a family retreat on the Pacific coast where kids can hang out while their parents confront one another in group-therapy sessions. But the time together exposes new fractures in the family's internal dynamic: 11-year-old Stephanie (Nyha Breitkreuz) starts acting out, while six-year-old Emmy (Remy Marthaller) insists she can feel Judith's recently departed mother watching over them all.
Whether or not Emmy is right, something is certainly hanging over this family — a cloud of tension and dissatisfaction between Judith and Steve that neither can fully articulate, but both recognize. And the more time Judith spends around another couple, Carol (Sarah Gadon) and Pat (Chris Pang), the more she worries that saving her marriage might not be the best move.
Drawing on her memories of her parents' relationship and her interrogation of her own racial identity, writer-director Hama-Brown (TIFF Filmmaker Lab, 2020) crafts a knotty, insightful drama about the interwoven complexities of marriage and parenthood, and the mistakes families pass on from one generation to the next. Driven by the powerful performances of Maki (the TV series
Wrecked
and
Hacks
) and newcomer Breitkreuz,
Seagrass
announces the arrival
of a perceptive new voice in Canadian cinema.
---
Cast

---
ALLY MAKI
LUKE ROBERTS
NYHA BRIETKRUZ
REMY MARTHALLER
SARAH GADON
CHRIS PANG
---
Crew

---
writer & director
MEREDITH HAMA-BROWN
producers
TYLER HAGAN,
SARA BLAKE
cinematographer
NORM LI
, csc
production designer
LOUISA BIRKIN
editor
KANE STEWART
composer
OSCAR VARGAS
executive producers
ALLY MAKI
,
RANDALL OKITA
,
CHAD SHIELDS, TONY YANG, KATHLEEN HEPBURN, NORM LI, TYLER HAGAN, SARA BLAKE, MEREDITH HAMA-BROWN
---
Supporters
---
Telefilm Canada, Creative BC
---
Distribution

---
Game Theory Films
---
Festivals & Awards

---
World Premiere - TIFF 2023
FIPRESCI Prize - TIFF 2023
Outstanding Canadian Feature - Cinefest Sudbury 2023
Atlantic Film Festival 2023
Vancouver International Film Festival 2023
Festival Du Nouveau Cinema 2023
---